Diana Strauss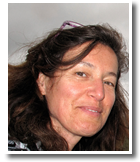 Diana Strauss has collaborated with Ragnhild Oussoren, the author of Write Dance, since 1988 and together they delivered the very first Write Dance training sessions in the South East of England.  She has presented at conferences around the UK, at The Institute of Education and at Roehampton University.  Local Authorities, schools and early years settings across England have benefitted from her training sessions.
With Nicole Barrons, Diana is co-founder of Write Dance Training and has trained a wide range of professionals to much acclaim.  Diana is a qualified teacher, to Masters level, and is currently a Senior Lecturer in the Childhood Studies Department at Canterbury Christ Church University in Kent.  She is now able to combine the delivery of Write Dance Training sessions with further investigations into the benefits of Write Dance in early education.  By evaluating approaches and practices in schools and settings, Diana will be refining the theory and principles that underpin Write Dance.
Diana is committed to delivering continuing professional development, so after teaching for ten years she provided support and training to teachers and support staff in schools and nurseries for a further twenty years, collaborating with educational psychologists, occupational and physiotherapists, speech and language therapists and Local Authority advisors.
Write Dance Training is by far the most creative, dynamic and fun programme enjoyed by participants and trainers alike.
Nicole Barrons
Nicole Barrons is co founder of Write Dance Training. She has worked closely with Diana Strauss, training with her and then developing  content for Write Dance workshops. She has been delivering Write Dance trainings in the UK for the last 4 years.
Nicole has a background in Early Years Education, Personal development and Dance.
Having taught for  20 years she then gained her NLP trainer and Master Practitioner qualification and works as  a personal coach and as an Educational Trainer. Nicole has a passion for empowering young people and adults to be confident and successful.  She has delivered trainings to schools for both staff and students across the UK and abroad.
Her key focus areas  are  developing confidence, study skills  communication skills and work life balance To find out more about Nicole's student and staff trainings click here.
Nicole has a great love of music and dance and has taught many dance workshops. She has  always used dance and music to inspire and motivate children and adults.   Having used Write Dance as a teacher she was able to see first hand the benefits of using it with children. She also understands the reality of working in a school and aims to make  all her trainings inspiring, practical and useful.
Nicole has  a B Ed in Early Years.  She is an accredited NLP trainer, Master Practitioner, Life Coach and Write Dance Trainer.

If you have questions about any aspect of the programme or would like to inquire about booking a Write Dance training session – just contact us here.